Supporting businesses with technology to grow & innovate in their industry
1,783 people trust us to keep their business running every day.
BOOK AN APPOINTMENT WITH AN IT SPECIALIST TODAY
The right IT solution for your business
We help your business get IT peace of mind, be more productive & profitable
Do you struggle with IT challenges like:
The typical IT experience for our clients
AVG. WAIT TIME TO
TAL​K TO A TECH
AVG. EMAIL TICKET
RESPONSE TIME
WOULD REFER US
TO THEIR FRIENDS
READY TO HELP YOU SOLVE IT PROBLEMS
What our clients say
Check what our clients say about us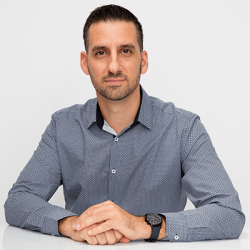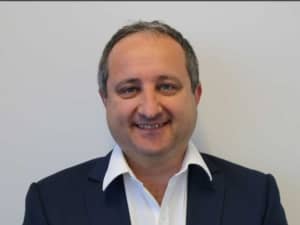 Michael, James, Rocco, Jason & the Team at Partner IT have looked after our business for more than 7 years now. This is a service that we heavily rely on in our industry and it's fair to say they give us the greatest confidence not only through their exceptional knowledge but also because they are great people and always have our best interest at heart. We cannot recommend Partner IT enough, great people and a great organisation!
Many thanks from James, Laura and the Team at Ianni & Co. Property
Whether you are a small, medium or large business, you need the IT support no matter what and Partner IT has you covered. The team is always on point. They are always available, quick to respond, provide great communication and take care of any needs so you can focus on your business and not IT stuff. Highly recommended.
The team at Partner IT have been looking after our firm for many years. Their professionalism, service and dedication to us as a client is what keeps us coming back, and why we have no hesitation to recommend them to any firm in any industry.
In this fast changing world where virtually every process has gone digital, Partner IT's proactive team has made it so easy for our tax and financial planning practice to concentrate on growing our own business rather than worrying about IT disruptions. We are always made to feel welcome and appreciated, and they always have the prompt answers to our questions.
We look forward to continuing our strong relationship with Partner IT.
How IT works
3 simple steps to stress free IT
1. Let's Talk
We'll chat about your business, how you use technology, and what you want to get out of IT.
2. Choose Your Plan
If we're the right fit, you'll choose the IT service agreement that works best for your business.
3. Start Loving Your
IT Experience
Within days, you'll be experiencing IT like never before.
It's time to expect better
We solve complex IT issues with ease
We help businesses use technology to run and grow their business and innovate in their industry. We deliver innovative IT solutions, more productivity, less downtime and no hassles.